While referrals may reign supreme for many lawyers' business development efforts, the importance of a firm's online presence cannot be overlooked. According to Clio's Legal Trends Report, when looking for an attorney, 59 percent of clients will seek a referral; 57 percent will search on their own; and 16 percent do both.
The best law firm websites validate referrals, connect with first-time visitors, and convert both into profitable clients. At Firesign, we combine a fresh design aesthetic, brand strategy and purposeful content marketing to create a meaningful user experience that builds credibility, visibility and business.
With every law firm website project, our marketing agency seeks to accomplish six things.
Make a defining first impression.
We want visitors to quickly understand you are a law firm, what services you provide, and who you provide them for. Clarity and confidence are paramount.
Mitigate the "rage buttons" – make the basics basic.
We never want you to lose a qualified lead because they are frustrated just trying to find a phone number. It should be fast and simple to find a lawyer on any device.​
Show expertise and experience in as few clicks as possible.
We want your potential clients to clearly see you have handled a problem like theirs...and prevailed.​
Make it easy to find online. ​
We design sites that appeal to humans – and the search engine algorithms that will guide them there. We research keywords, bake SEO into site architecture, and draft content that will help your site's searchability.​
Make it human. ​
We always seek to remember that many clients seek lawyers when they are at their most vulnerable, and we want their website experience to be respectful and empowering. We also recognize that often people hire a lawyer, not a firm – so we build sites that showcase each individual's talent and drive.​
Make it unapologetically "you."
We do not believe in law firm websites that are paint-by-number. Each of our law firm websites starts with a custom site map so we can plan the features and content that will tell your story and connect with your audience. Each of our law firm websites starts with at least two bespoke design options developed specifically to show your law firm's services and your personality.​
Appeal to prospective clients and recruits with client-focused content.
We provide more than just award-winning design; our legal experience means we can coach your lawyers on the types of content prospective clients (and firm recruits) want to see in a law firm.
Avoid a proprietary content management system.
We use WordPress, an open-source CMS used by 35 percent of websites worldwide for its many benefits, including security, functionality and user-friendliness. WordPress gives law firms the freedom to manage their sites internally and does not keep them hostage to a locked platform.
Minimize the stress with a team that's been in your shoes.
Because we have significant experience working inside law firms, we understand the people, pressures and protocols. We are adept in navigating challenges that may arise when deploying a high-profile project in a law firm setting.
"It's really helpful having a website partner who has real law firm experience. Firesign is able to work with our attorneys and provide practical ideas that work with our particular context."​
Andrew Payton, Chief Marketing Officer | Wyatt, Tarrant & Combs
"It was important for us to have a website that showed our personality and our professional accomplishments. Firesign delivered a site that showcases our courtroom victories while allowing us to display our community service and firm camaraderie."​
Michelle Marvel, Partner | Bartimus Frickleton Robertson Rader
"We love working with the Firesign team. They worked to deadline, listened to our needs, and executed at a high level. Our new website looks extremely professional and really speaks to our strengths and our clients. We have seen increased traffic and several potential clients have reached out to us as a result."
Lara Glauber, Chief Financial Officer | Decipher Investigative Intelligence
The Law Firm Website Design Process
STEP ONE
We start every project with straightforward discovery. We conduct a needs assessment to understand your firm and its services; the business goals for the site and how it supports overall marketing strategy; the law firm's client base and referral sources; the actions you want to inspire from visitors; and your aesthetic and content preferences.
STEP TWO
We prepare two to three bespoke homepage concepts; you select one to serve as the visual theme for the site.
STEP THREE
We design the interior pages for the site. Depending on the project, this could include blog posts, lawyer biographies, practice page templates, contact pages and more.
STEP FOUR
We develop both a desktop version and responsive mobile version. During development, we work with you to either migrate existing copy or draft new copy.
STEP FIVE
We proofread, test and troubleshoot the site, then we launch. We can train your lawyers and professional staff to update and maintain the site.
Sites that are hosted with Firesign after launch also receive automatic WordPress software updates and 24/7 site monitoring.
We are proud to have been recognized as providers of some of the industry's best law firm websites.

Firesign won a Platinum award, the top honor, in the category "Website | Legal" in the Association of Marketing and Communications (AMCP)'s international dotCOMM Awards. The marketing agency was recognized for the Wickham James website.

For three years running, we have been voted by the readers of Missouri Lawyers Weekly as the region's top Website Design firm.
Throughout our careers in legal marketing, our web design work has earned a variety of professional awards.
Website, Public Relations Society of America – Kansas City
Outstanding Achievement
in Web Development 
Legal, Web Marketing Association
Outstanding Achievement
in Web Development
Professional Services, Web Marketing Association
Firesign works in WordPress – the same platform used by NBC, CNN and the NFL. We believe this platform is the ideal solution for law firm websites for many reasons:
Ease of Use
WordPress is straightforward to use, so lawyers and professional staff can create and edit content.​
Responsive Design
WordPress offers many options for mobile-friendliness, so your clients, prospects and lawyers can get the most out of the website from any device.​
Search Engine Visibility
WordPress provides many tools to help search engines crawl and catalog websites, boosting law firms' SEO.​
Proven Code
According to Netcraft, 35 percent of the Internet is powered by WordPress. Our clients benefit from this collective knowledge - and do not serve as guinea pigs for closed proprietary systems.​
Security
The WordPress code is maintained by a world-class security team. WordPress regularly releases security updates. Firesign hosting includes the prompt installation of any and all security updates, as well as 24/7 site monitoring.​
We hope that our clients choose to work with Firesign for years beyond their website launches.
However, if for any reason that arrangement changes, our clients own their websites – and they can choose their destiny.
What Makes the Best Law Firm Websites?
"The best law firm websites are built with the right brain and the left brain — they have beautiful design, but they also are purposefully built, from the home page to the contact page. They build on the law firm's branding and connect clearly with visitors, but they also channel the best practices of SEO and digital marketing features to triumph in search engine algorithms. We want excellent law firm website design — but we want traffic, too. The best law firm websites deliver both."
Katie McNeil, Creative Director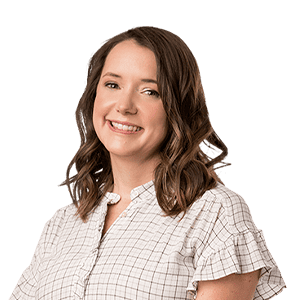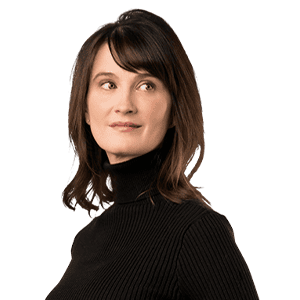 "Whether it's for personal injury, family law or securities litigation, the best law firm websites have a meaningful user experience. Every page has a purpose, and every page inspires leads to take action — to learn more about the firm and its practice areas, to dive into a blog, to contact a lawyer. The best law firm websites do a great job at helping potential clients navigate a potentially intimidating subject matter and positioning the firm as a solution."
Katie Hollar Barnard, Principal
"The best law firm websites make what could be a static two-dimensional web design into a visual experience by using various media, such as images and video, to connect with potential clients and help them imagine what a working relationship would be like. I love incorporating images and video of the firm's lawyers throughout the site, from the home page to services to blog to contact forms, to make legal marketing more human."
Sky Morrell, Graphic Designer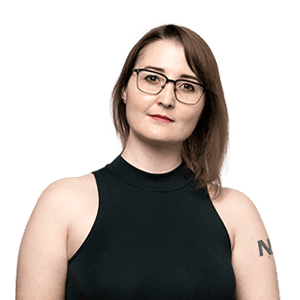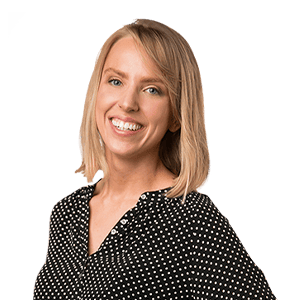 "The best law firm websites acknowledge that people learn and receive information in different ways. This means attention to the written word, of course, as well as the incorporation of various media, including video and images. The best law firm websites see leads as people and are not afraid to show the lawyers as people, too. There's no better branding than a real human face on each page and thoughtful, approachable prose."
Amy Nouri, Vice President
The Four Types of
Evidence Your Law Firm Website Needs
How effective is your website at converting a warm lead into a client? It's important to craft your website to be a "closer" for your business. A strong law firm website makes a case for the firm by showing four types of evidence of your track record of success.
Hiring Associates?
Six Dos and Don'ts for Your Law Firm Website
Your law firm website should speak to prospective clients, of course — but it also should resonate with other key audiences, including potential recruits. Here, we provide six tips for making sure your website connects with your next lawyer hire.
Your Brand in Action: Biographies
Industry data shows lawyer biographies can account for two-thirds or more page views on your firm's website. With a little creativity, here are three ways attorneys can differentiate themselves and bolster the firm's collective identity.
WEBSITE ACCESSIBILITY
Firesign is a marketing agency partner with AudioEye, which provides tools to help people with disabilities navigate your site. AudioEye also can ensure your law firm website meets compliance standards set by the Americans with Disabilities Act and the Web Content Accessibility Guidelines.
CONTENT
In addition to law firm website design, Firesign provides copywriting services for biographies, practice area summaries, blog posts and more. Our copywriting is coordinated by an award-winning former legal reporter.​
ONGOING MARKETING COMMUNICATIONS​
A solid law firm website sets the foundation for effective marketing campaigns. Many of our website clients continue to work with Firesign to further their credentials, content, social media and searchability.​