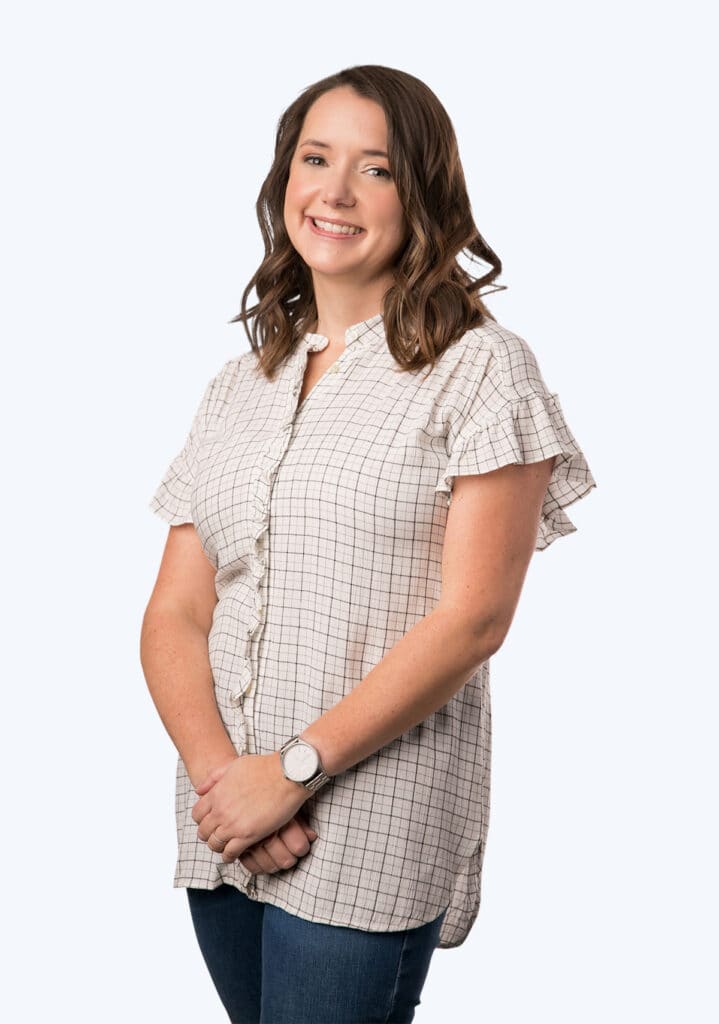 PARTNER AND CREATIVE DIRECTOR
As the leader of Firesign's creative team, Katie McNeil develops and creates award-winning brand identities and strategically executes design needs for legal industry clients. Katie helps startup law firms, established firms, and legal tech companies modernize their brand identity and awareness.
Katie works with Firesign's clients from concept to production to design logos, websites and marketing collateral. She understands what clients want their audience to see and chooses unique, thoughtful, and intentional colors and fonts for each design. She excels at balancing beauty with practicality; she makes attractive pieces that work with business realities and value the user experience.
Katie's design work has been recognized internationally and in our home market. Firesign was a Platinum winner in the 2020 dotCOMM Awards for best legal website and the agency has won every category in Missouri Lawyers Weekly's Reader Rankings, including best website design, since Katie joined the agency.
Katie marries graphic design experience and acumen with legal training. She obtained her bachelor's in criminology and certificate in paralegal studies before developing a penchant for design. Before Firesign, Katie spent more than 10 years creating marketing literature to promote products sold by a family-owned business.