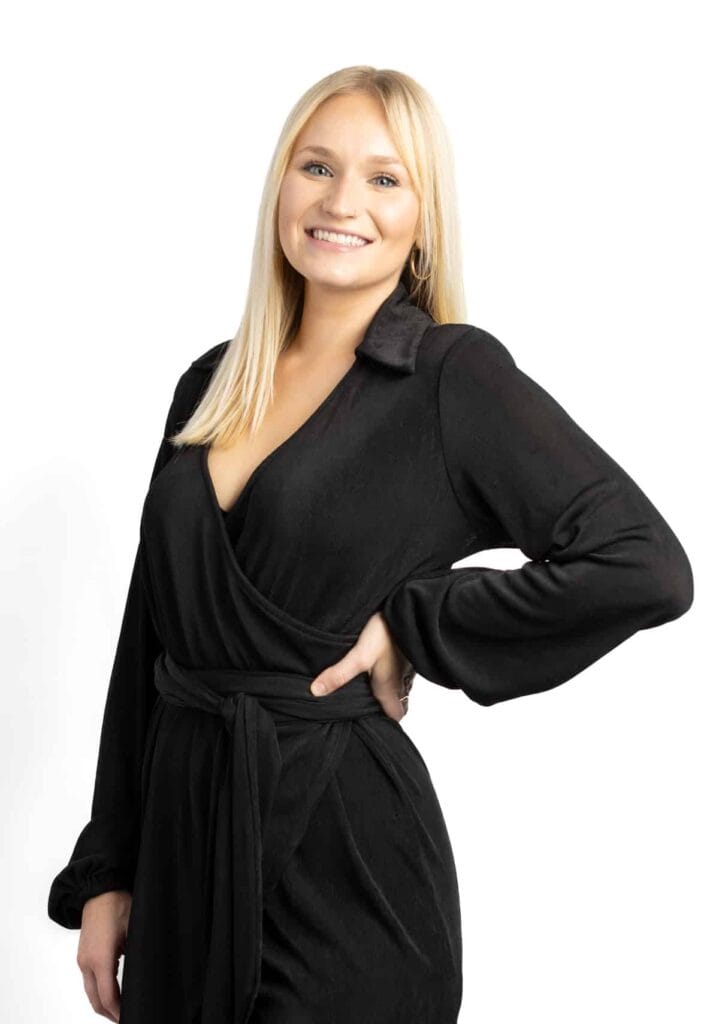 Hailey Kawecki is an account executive for Firesign. She uses her strong personal skills to understand our clients' needs, achieve their marketing objectives, and represent their brands. She strives to be a connected resource for clients to help them create and execute successful marketing strategies.
She brings experience in graphic design, social media marketing, branding, event planning, and creative coordination from prior marketing roles before joining Firesign. Hailey was most recently a director of marketing and development for a custom merchandise company, where she leveraged her expertise to raise the company's profile through email marketing, social media, and events.
Hailey is a graduate of the University of Colorado at Boulder, where she majored in media studies and minored in technology arts and media, planned events as a member of student government, and participated in the school's Freeride ski and snowboarding club. She remains an avid snowboarder, climber and backpacker.