At Firesign we believe the practice of law is as much about people as precedent, and the best legal marketing is built on trust, empathy and respect. Meet the proud purveyors of Enlightened Legal Marketing you are working with in our Get to Know Firesign series. 
Continuing our series, we recently visited with Jessica Shumaker, Firesign's content specialist. As a former legal reporter, Jessica has a knack for generating effective and high-quality content on complex issues. Jessica applies her journalistic skills to help lawyers connect with the people who need their services through crisp, clear copy.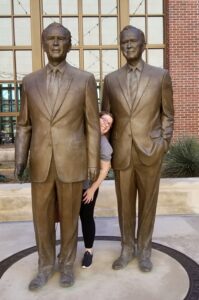 What did you do before Firesign? How do you apply that experience to your work today? 
Prior to joining Firesign, I was a newspaper reporter for nearly 12 years. I've covered education, city hall, courts and breaking news beats for communities in Florida, Illinois and Northwest Missouri/Northeast Kansas. Most recently, I reported for a statewide legal newspaper, Missouri Lawyers Weekly. In that role I gained extensive knowledge of the law and the legal field that now informs my work at Firesign. I also use my writing and communication skills to craft content that promotes our clients' work.  
What is your favorite recent project?
My favorite recent project has been interviewing clients to update their bios. I love meeting new people, hearing how they've gotten to where they are in their careers and learning about what drives them.
What do you do when you're not on the clock?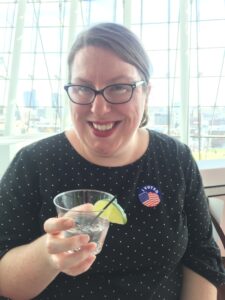 When I'm not at work, you can find me reading for fun, taking walks in the park, attending book events and lectures, participating in bar trivia (Go team Bed, Bath & Beyoncé!) and trying new restaurants/bars in Kansas City.    
 What do you enjoy about legal marketing? 
I like being able to play an active role in helping clients grow their businesses. 
 Who is your favorite fictional lawyer?
 Elle Woods from Legally Blonde. She's plucky, smart, fashionable and a good friend.