At Firesign we believe the practice of law is as much about people as precedent, and the best legal marketing is built on trust, empathy and respect. Meet the proud purveyors of Enlightened Legal Marketing you are working with in our Get to Know Firesign series.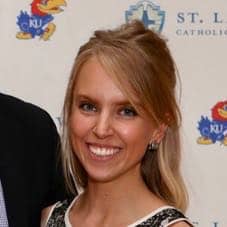 This month we visited with Amy Nouri, Firesign's vice president of public relations and programming. Skillfully using the modern marketing mix – paid, earned, social and owned media – Amy helps lawyers build visibility, credibility and business. She also manages Firesign educational programming, including our women's business development program, Ellesquire.
What did you do before Firesign? How do you apply that experience to your work today?
Most relevant to current role is my experience on the in-house marketing team at Am Law 200 firm Lathrop & Gage (now Lathrop Gage). I managed public relations and advertising tactics in its 11 local markets and nationwide and coordinated production of numerous firm marketing materials. I also spearheaded firm and attorney nominations and submissions for legal awards and rankings; and executed marketing strategies for two new practice groups.
I spent several years at Garmin Ltd., creating global public relations campaigns for the company's fitness segment, followed by a stint on Hallmark's public relations and social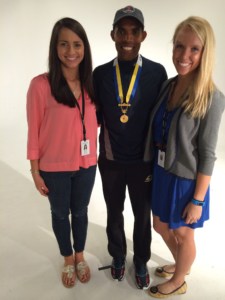 media team where I led influencer relations, managed public relations for the company's licensing and home and gifts businesses, and worked on content, calendaring and paid strategy for brand-level social media platforms.
I use my experience developing and executing successful campaigns for a wide range of projects to creatively approach Firesign marketing projects – applying learnings from within and outside traditional legal marketing to build strategic plans that deliver for clients.
Managing PR for an engineering company was also a valuable crash-course in being able to turn complex, jargon-heavy documents into attention-grabbing narratives for media.
What is your favorite recent project?
I truly enjoy them all because every project – like every lawyer, firm and case – is unique.
That said, I get especially excited to work on marketing audits for firms, taking an in-depth look at marketing efforts of the past, present and providing an actionable roadmap for ways to improve; am passionate about anything related to our women's business development program, Ellesquire; and my competitive nature has also given me a particular fondness for any sort of nomination.
What do you do when you're not on the clock?
I spend time with my two very active boys (ages 3 and 1), refereeing wrestling matches,
performing as a sidekick/villain/miscellaneous supporting character in numerous superhero stories, and once they finally wear themselves out my husband and I sit on the couch with (many) cocktails to decompress from the chaos.
What do you enjoy about legal marketing?
I like being on the cusp of innovation. The industry is entering a new era where even long-standing firms are being pushed outside of their marketing and business development comfort zones. The heightened competition for market share has everyone trying new things and leaders are open to new ideas. Being in a position to provide real value, helping firms attract, win and retain business, gets me excited to work every day.
Who is your favorite fictional lawyer?
Reggie Love (The Client) and Harvey Specter (Suits)