At Firesign we believe the practice of law is as much about people as precedent, and the best legal marketing is built on trust, empathy and respect. Meet the proud purveyors of Enlightened Legal Marketing you are working with in our Get to Know Firesign series.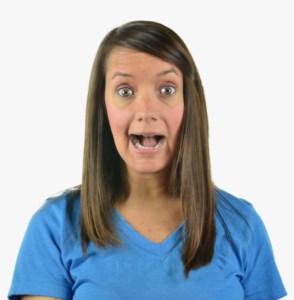 This month we visited with Firesign's resident graphic designer, Katie McNeil. Fusing her graphic design experience and acumen with her legal training, Katie develops and creates brand identities for our legal industry clients. She masterfully creates attractive pieces that work with business realities.
What did you do before Firesign? How do you apply that experience to your work today?
Before working at Firesign, I worked for a distributor in the outdoor power equipment industry and then for a credit union. I wasn't always a designer, though. For a whole month I was a paralegal, which makes my work at Firesign feel a little bit like fate.
My previous experience has taught me to:
Prioritize function first and beauty second.
Ask a million questions upfront, such as: who is the audience, where will they be seeing this, how is it going to be used, and what is the goal of the project or what's its job?
What is your favorite recent project?
Creating visual identities for attorneys who are going out on their own is always rewarding. Seeing them get excited when we put the final touches on their shiny new logo makes my designer heart happy.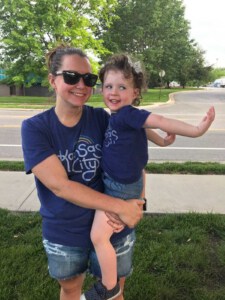 What do you do when you're not on the clock?
I love going out to eat, especially if it means tacos and spicy margaritas are on the menu. I also love going on adventures with my two-year old. Every time we leave the house she calls it an adventure. And honestly she is right… have you ever tried to take a two-year old ANYWHERE? It is comical chaos.
What do you enjoy about legal marketing?
I most enjoy the tidiness of the legal marketing industry. I consider myself a very clean designer—everything has its place and it's my job to thoughtfully put it there. I also feel like there is so much visual good we can do in legal marketing and marketing overall because for so long it has been a TIMES NEW ROMAN industry.
Who is your favorite fictional lawyer?
Vinny Gambini (My Cousin Vinny)