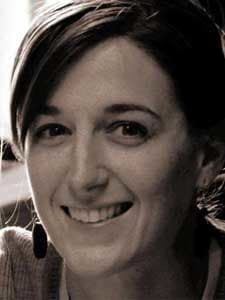 4121 W. 83rd St.
Suite 119
Prairie Village, KS 66208
T: 913.225.7707
E: ecd@firesignmarketing.com
EDUCATION
University of Kansas
 Bachelor of Science in Journalism
PROFESSIONAL AND CIVIC INVOLVEMENT
Founding Member, Jana's Campaign
Erin Curtis-Dierks
Senior Account Director

Erin ensures that Firesign's law firm and legal tech marketing projects are completed on time and on budget: She develops rollout schedules, coordinates resources and balances marketing strategy with business needs.
Erin has more than 15 years of experience in marketing; she has coordinated communications campaigns in media, consumer goods and education. Erin honed her project management skills at Quaker Oats, where she brought teams together to complete in-store and direct mail promotions as well as product package marketing. At Quaker, Erin learned the fine art of managing across disciplines such as creative design and program fulfillment, all while coordinating overall budget and logistical management.
At the University of Kansas and Baker University, Erin led teams of marketing and public relations professionals; she directed the development and implementation of marketing materials and email campaigns. Relevant to Firesign's attorney clients, Erin's time in academia taught her how to capture important information from busy people in a timely manner and distill complex ideas into clear and relevant content.
Firesign clients find that Erin "keeps the trains running" with a combination of big-picture thinking, conscientious devotion to lists and schedules, and a healthy dose of levity.